httpv://www.youtube.com/watch?v=embed/A3uqYATZvrw
Well, looks like Plan B's bitcoin 
price prediction we discussed last week   is still on track. Bitcoin is 
$55k now, only 15% to $63k. Hello, I'm Crypto Casey and welcome to 
another episode of Last Week Crypto. Every Sunday, we review the performance of 
the largest cryptocurrencies, top gainers,   as well as the latest global news stories 
affecting the crypto markets this past week. This week we will discuss our 
sketchy stablecoin friend Tether,   how potentially bullish US crypto regulations 
could be around the corner, and why more massive   crypto adoption is on the horizon from both 
retail and institutional investors alike.
This week's episode is brought to you 
by Crypto.com, an exchange with over   100 different cryptocurrencies and 
over 20 different fiat currencies. On Crypto.com's mobile app, you can 
buy crypto with bank transfers, credit,   debit cards, or crypto at true cost 
with no markups. They also have a   desktop exchange that is solely 
for crypto-to-crypto trading. If you use the link below to sign up 
for Crypto.com, you will receive $25   worth of cryptocurrency for free when 
you use the referral code "CryptoCasey,"   all while supporting the channel. Also, every Wednesday I conduct a weekly AMA or 
an "Ask Me Anything" at Instagram.com/CryptoCasey. So use the link to my one and only 
official Instagram account listed   in the description area to follow me and 
ask me anything you want, every Wednesday.
I've set up a Discord community where we can 
all chat daily about all-things-crypto together,   so scroll down to click on the 
invite link below to join us. Awesome. It's time for Last Week Crypto. Looking at the top cryptocurrencies by 
market cap, bitcoin up 14.1%, ETH up 9.1% Cardano up 2.3%, and Binance 
Coin steady sideways at 0%. Looking at the top gainers this week: Shiba Inu up exploding, up a 
ridiculous 231%, Klaytn, up 63.7%, Fantom up 54.6% and ECOMI, up 34.5% Cool. Well, Bloomberg is quickly 
becoming one of Tether's adversaries,   putting them back in the media spotlight with 
an article titled Anyone Seen Tether's Billions? And what about their CEO? Has anyone seen   him since? Tether CEO Deletes Twitter 
Account Following Investigative Report Tether's CEO has deleted his Twitter 
account following a recent Bloomberg report.   The article makes several claims, including 
that Tether owes billions to Chinese investors.
The outlet said that it had obtained documents 
showing an account of Tether Holdings's reserves,   which include "billions of dollars of 
short-term loans to large Chinese companies." Without going through the entire report, let's 
just go through some takeaways from Bloomberg's   search for the billions of dollars supposedly 
backing the world's most popular stablecoin: 1. Tether has invested some of its 
reserves in Chinese commercial paper.   We obtained a document showing an 
account of Tether Holdings's reserves.   It said they include billions of dollars of 
short-term loans to large Chinese companies 2.
Tether has made billions of 
dollars of crypto-backed loans.   Some of those loans have Bitcoin as 
collateral. One is to Celsius Network,   a giant quasi-bank for cryptocurrency investors, 
according to its founder Alex Mashinsky 3. John Betts, former CEO of Noble 
Bank International in Puerto Rico,   which Tether used, says Tether's top executive 
put reserves at risk by investing them   to earn potentially hundreds of millions 
of dollars of profit for himself 4. Tether no longer keeps all of 
its assets at a bank in the Bahamas.   Jean Chalopin, chairman of Deltec Bank & Trust 
in Nassau, says he has held only cash and   extremely low-risk bonds for Tether. Recently, 
he says, the company started using other banks. And 5. Tether executives are the subjects 
of a U.S.
Criminal investigation.   The FBI is examining whether 
Tether CFO Giancarlo Devasini   and other executives deceived 
banks years ago to open accounts Yikes… kind of. Tether has been a source of FUD, 
or fear uncertainty and doubt, in the crypto world   for years now. In fact, people have coined the 
term "Tether FUD," to describe news like this. That doesn't necessarily mean 
it isn't coming to a head soon,   so if you're interested in learning more about 
the serious implications of Tether's lack of   underlying assets in the crypto markets, check out 
this video I made by clicking on the link above. So in the end, Tether Responds to the Bloomberg 
BusinessWeek Article saying the Bloomberg   BusinessWeek piece published today is a one-act 
play the industry has seen many times before, taking snippets of old news from 
various places and dubious sources,   and making it fit a pre-packaged 
and pre-determined narrative. Basically they denied all the allegations 
and reiterated that all tether tokens are   fully backed.
So the plot thickens 
and the beat goes on… for now. That is until we achieve that regulatory 
clarity the crypto industry so desperately needs   in the United States. And is it finally around 
the corner? And is it going to be bullish?   It's possible as Pro-Crypto Senator Lummis 
Discloses Bitcoin Purchase Worth Up to $100K. Lummis executed her latest purchase on Aug. 
16 from the brokerage firm River Financial,   according to a filing on Thursday. So as we all know, US Senators are privy 
to information before the general public   and sometimes make financial decisions 
based on it before the market can react.   Basically they are allowed to insider trade. So in the midst of all this regulatory FUD, what 
do you think US senators stacking fat stacks of   sats means? Well, for one, Wall Street Could 
Get Four Bitcoin Futures ETFs by Month-End.
It's all raising hopes in the $6.7 trillion 
U.S. ETF industry and beyond that after   years of delays, the world's largest market 
may finally be ready to join the party. In that time, dozens of cryptocurrency   exchange-traded products have already 
launched in Canada and across Europe. Nice. And then on a more macro level The crypto 
chapter of the IMF, or international monetary   fund's, new Global Financial Stability Report is 
worth a read, to see where regulations are headed. Here's the Too Long, Didn't Read version?   1, DeFi is okay. 2, But volatility huge, so watch 
out for spillover into the financial system,   and 3, stablecoins accelerate US Dollar 
takeover. Countries need to counteract. Sweet, super bullish. But wait,   Casey what about White House Weighing a 
Wide-Ranging Push for Crypto Oversight? The Biden administration is weighing an 
executive order on cryptocurrencies as part   of an effort to set up a government-wide 
approach to the white-hot asset class,   according to people familiar with the matter. My take? Executive orders for the most part 
are usually just recommendations made by the   president on what government agencies 
should do or how they should operate. And since no one really knows how to handle 
crypto and what to make of it right now,   and in light of the bullish regulatory 
clarity we just covered together that   is slowly emerging, this particular 
order doesn't really mean anything.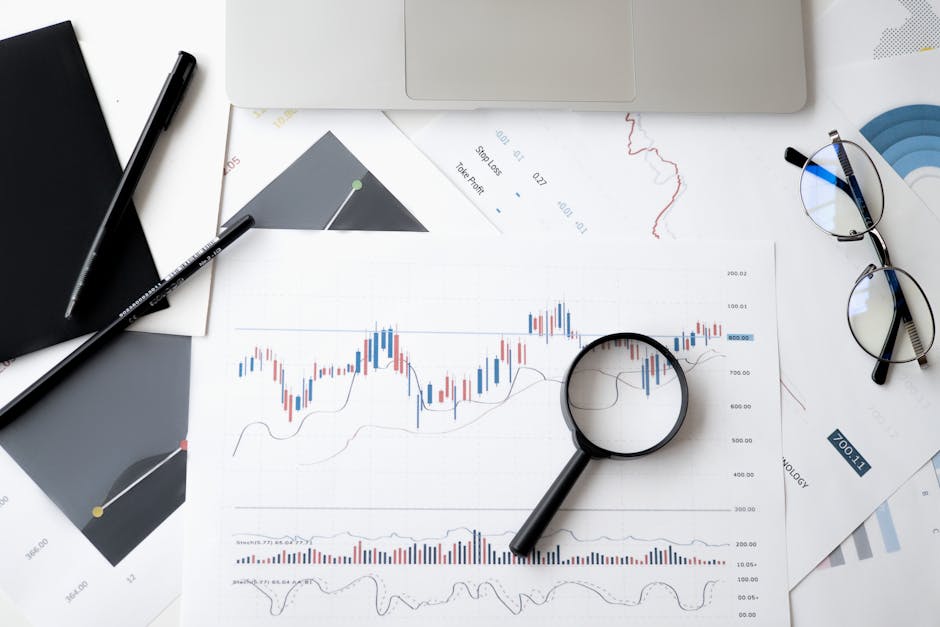 So personally, I don't think we should 
worry about it, but savage sven henrich,   northman trader brings up a good point to 
keep in mind on the matter in this tweet: Not predicting anything here, but since everybody   was so excited about Powell & Gensler 
talking about "no plans to ban crypto": 1. That does not equate to a 
commitment as plans can change  And 2. It was not the Fed or the SEC 
that banned gold ownership in 1933,   it was the White House via an Executive Order. So yeah, good to keep a pinch of bear 
seasoning on our bullish outlooks just   in case. Let's wrap up this section about 
regulations with this insightful tweet by   macro economist Natasha Che that puts 
this all into perspective timeline-wise: the New York Stock Exchange was created in 1817.   But the US didn't have a 
Securities Act until 1933.
It took 116 years for regulation to catch up 
with a new asset class. With 21st century speed,   I budget 10 yrs for the US to create a crypto law.   Meanwhile the asset class 
continues to grow 200% a year. Amazing. So while the great 
crypto regulation debate rages on,   make sure you are transferring 
crypto you're planning to hold   for the long term off of exchanges and 
onto a cold storage hardware wallet. If you haven't gotten a hardware wallet yet, 
you can scroll down to the description area   below to access the correct and official 
sites of my recommended hardware wallets. BC Vault is my personal favorite,   another option is the Ledger nano backup 
pack. So Scroll down to check them out. Or if you would rather make income from your idle 
digital assets you're planning to hold long term,   you can safely earn interest with 
services provided by BlockFi. With a BlockFi Interest Account, your 
cryptocurrency can earn up to 8.6% APY.   Interest accrues daily and is paid monthly. 
There are no hidden fees and no minimum balances.
So if you're interested in learning more about 
BlockFi, you can get up to a $250 bitcoin bonus   when you use the link in the description area 
to sign up, all while supporting the channel. Protecting your ability to generate income so 
you can buy more crypto is another important   thing to consider. So if you'd like to learn 
more about the advanced technical concepts of   blockchain and become a developer in the 
space, check out Ivan on Tech's academy. If you use the link below, you can 
access the academy at a discounted price,   so scroll down, and check it out. Nice. Let's wrap up this episode with a couple 
more bullish stories from the press this week:   Wall Street Giants Are Suddenly Piling Into 
Bitcoin And Crypto Amid A $500 Billion Price Pump This week, Bank of America, the second-largest 
U.S. bank by assets, analysts launched coverage   of digital assets, branding the nascent bitcoin 
and crypto market simply "too large to ignore." "It's difficult to overstate how 
transformative blockchain technology,   digital assets, and the thousands 
of decentralized apps that have   yet to be created could potentially 
be," wrote the bank's analyst team,   led by the bank's head of cryptocurrency 
and digital asset strategy Alkesh Shah.
Sweet. We've got banks on board helping 
with crypto adoption and now we've also got   Google to Help Digital Asset Platform Bakkt 
Introduce Crypto to Millions of Consumers. Bakkt explained that "users will be able 
to add their virtual Bakkt Visa Debit Card   into Google Pay to purchase everyday 
goods and services online, in-store,   or wherever Google Pay is accepted." 
Cryptocurrencies, such as bitcoin will   be converted to fiat currency for these 
payments to occur, the company clarified. Several other cryptocurrency platforms have added 
Google Pay, including Bitpay and the Nasdaq-listed   crypto exchange Coinbase. The former added Google 
Pay for U.S. cardholders to spend cryptocurrencies   in August while the latter enabled Coinbase Card 
users to pay via Apple Pay and Google Pay in June. Excellent. We've got banks onboarding people, 
we've got big tech giants onboarding people,   and now big advertisers are 
targeting big retail businesses. Hearst launches a blimp in the metaverse   in a bid to show advertisers 
virtual co-branded opportunities The virtual blimp as a "marketing tool" While there may be opportunities down the line 
to invite an audience or influencers onto the   Airship, the goal for now is to get clients 
aboard and show how they can build immersive,   custom co-branded experiences in the metaverse.
Berger wants clients to play in and explore 
the space — which features rooms branded with   each of the publishing titles in Hearst's 
Youth & Wellness Group — and "talk to them   about other opportunities that they can build 
out in other gaming platforms," Berger said. "The Airship isn't necessarily an opportunity 
to engage from a consumer standpoint," she said.   It's more of a "marketing tool." Inside the Airship – Once you don your 
VR headset and create an avatar (Berger's   has blue hair and eyes), you can teleport 
onto the Airship.
It takes you to a lounge,   where you can meet editors from each 
publication in Hearst's Youth & Wellness Group. It's "a place where we could have clients come and 
meet with our staff," Berger said. Then you can   move around and travel through each magazine's 
branded room with distinct custom experiences. Awesome. Well that was Last Week 
Crypto, with me Crypto Casey. If you enjoyed the episode, please 
make sure to like this video and   subscribe to my channel for more crypto content.
So what do you think about 
the ongoing Tether situation? Which way do you think 
crypto regulations will sway? Would you want to hang out in a 
virtual blimp in the metaverse? Let me know in the comments below. Be safe out there..